---
,,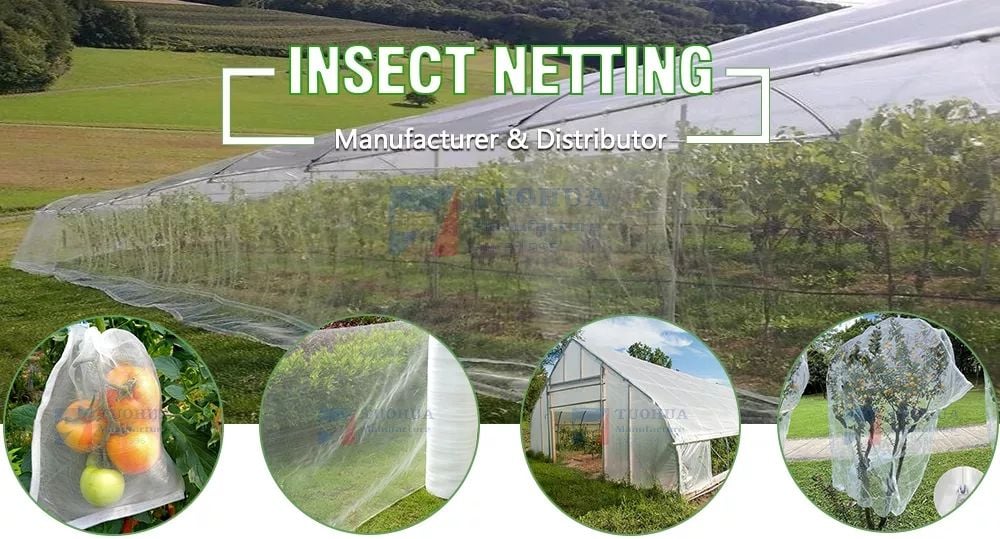 ---
● Greenhouse Insect Net Description

---
● Anti insect net, also known as plant and vegetables greenhouse net / greenhouse screening mesh. Prevent the insect fly into the greenhouse during the plant growing, and cover the plants. Key off the approaches that the pests (adult insect) breeding. Effective control of the spread of all kinds of harmful pests spread, such as Cabbage caterpillar, diamondback moth, aphids, flea beetles, Sweet agnata, American leafminer, litura etc and prevent the harmful of virus spread. Significantly reduced the use of chemical pesticides, so that the planting vegetables good-quality and health.

● However, pests and insects also cause immense damage to agricultural yield by feeding on or sucking plants, depositing eggs on crops and spreading disease. Moreover, these insects also develop resistance to chemical pesticides that are still used, resulting in a significant reduction in the efficiency of these materials.
● If you have any questions about our products, please feel free to contact us,We have more than 20 years of production experience, support OEM&ODM,and we support free samples..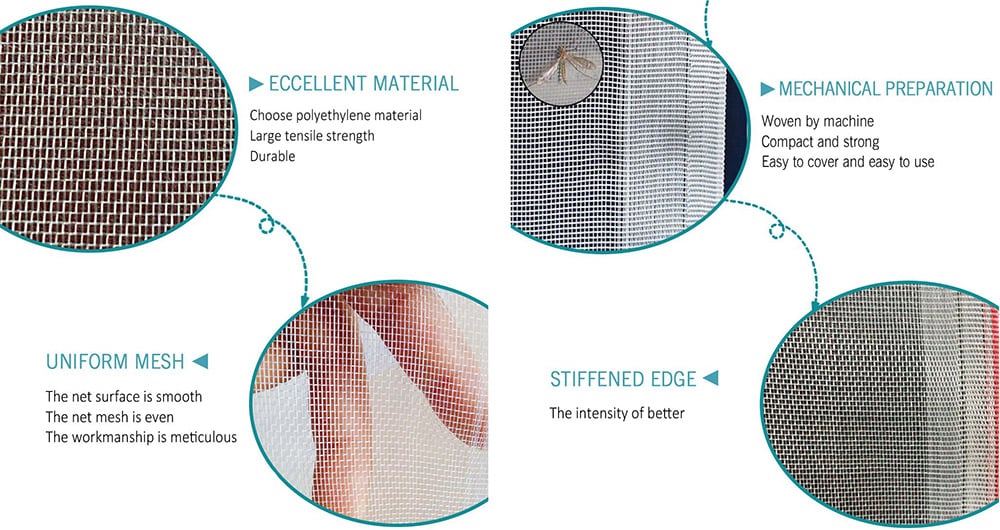 ---
● Greenhouse Insect Net Specification

---
Material

100% Virgin PP , 70% Virgin PP and 30 % Recycle

Weight

25g/m²-300g/m²

Width

1m , 1.5m , 1.7 m , 2m , 3m , 4m , 6m , 10m,

as you request

Length

50m,100m,150m,200m, as you request

Mesh Size

20mesh-100mesh

Color

White, Green, Black, Blue
---
● Greenhouse Insect Net Application

---
● Greenhouse Insect Screen for vegetable nets,
● the anti insect screen apply for vegetable growth, yield, good ventilated permeability,
● prevent hail, windy, ultraviolet radiation, can prevent insect invasion, for instance, aphids,Coccinella septempunctta, etc;
● save the expense of farmchemical.
● The vegetable our products belong to green pollution-free food, can sell a good price, general use 3-5 years.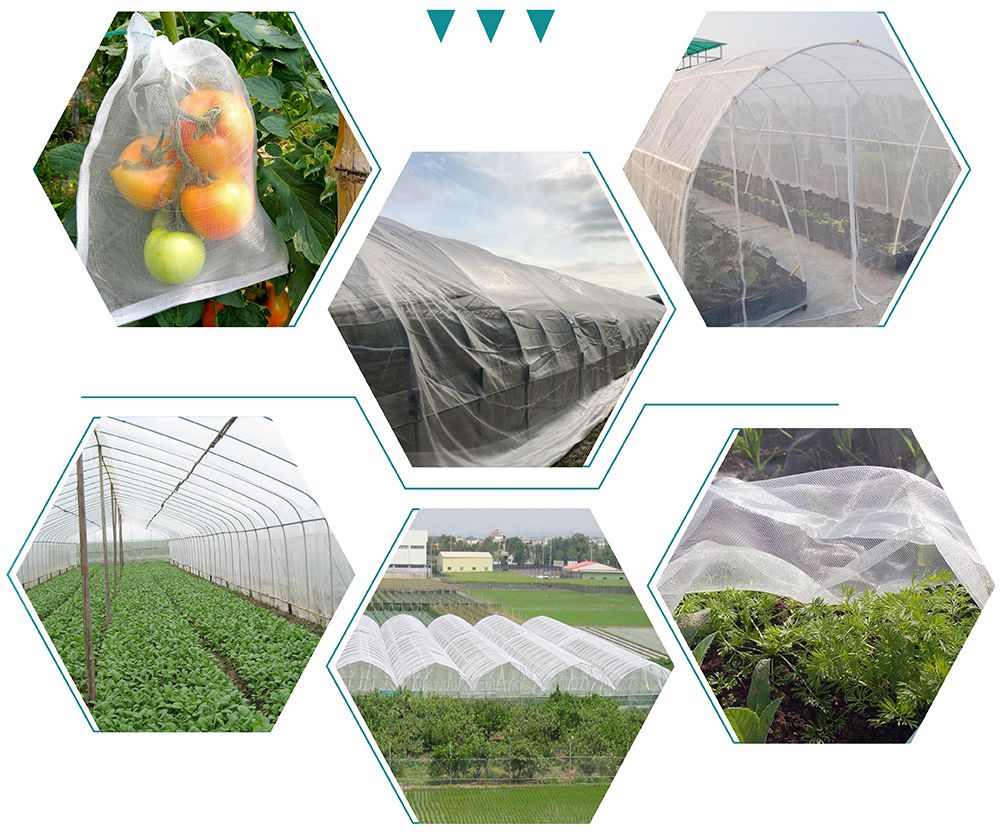 ---
● Greenhouse Insect Net Package

---
● Rolls on cardboard tubes & wrapped in plastic with color label (or any customized).
● We can also provide OEM retail packaging, with a variety of styles for you to choose from.
● The inner bag or rolls of the retail version can be a plastic or net bag, and then it will be packed into a large carton or pallet.
● Usually large cartons and pallet are packed into containers for shipment and consignment.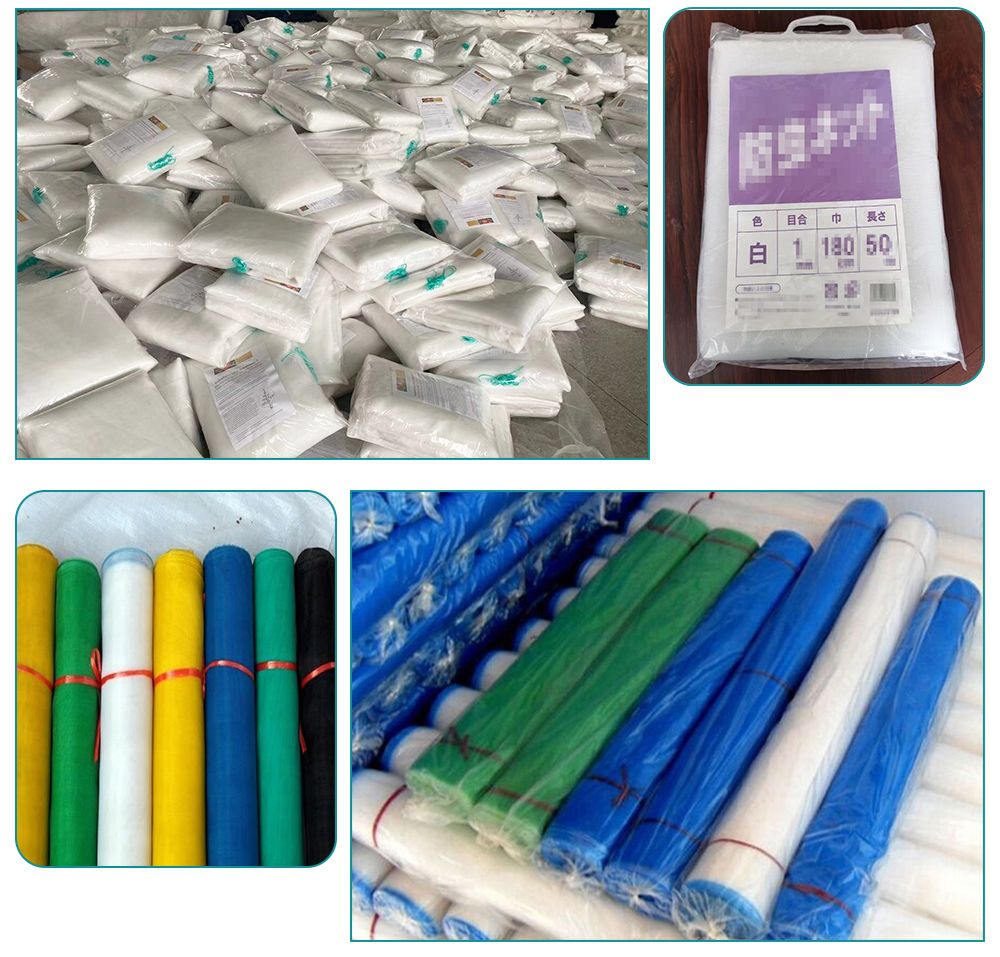 ---
● Anti Fly Net Loading

---
● We check the container clearly to ensure it without any damaged or damp when loading;
● We have own logistic team to ensure the best freight charge and port charge;
● We guarantee the maximum quantity of goods can be loaded;