---
● HDPE Bale Net

---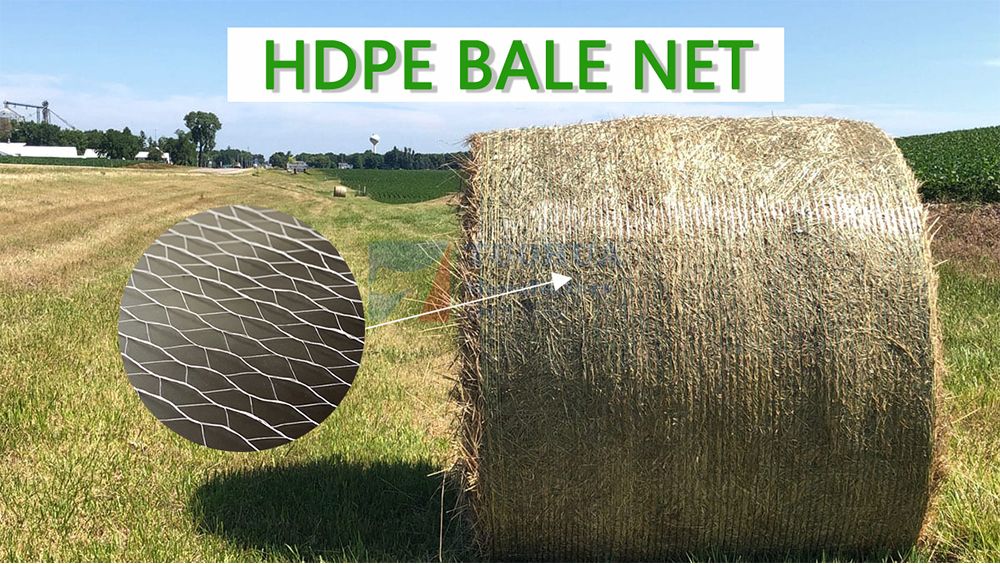 ● PE Plastic Bale Net Wrap is made of HDPE ( High-density polyethylene ), and designed for wrapping silage hay bales.
● Use of bale wrap netting can greatly save the time of wrapping bales, and the bales can be laid flat on the ground directly.The netting is easy to be cut and removed, also can improve the quality of silage hay bales.
● Plastic mesh bale wrap is becoming an attractive alternative to hemp twine for the wrapping of round hay bales.
● Compared with hemp twine, this soft white netting has the following advantage:Using of netting dramatically improves productivity because it takes less time to wrap a bale. The working time can be reduced by more than 50 %. Netting helps you to make better and well - shaped bales whichare easier to move and store.
● If you have any questions about our products, please feel free to contact us,We have more than 20 years of production experience, support OEM&ODM,and we support free samples.
---
● HDPE Bale Net Specification and Detail
---
Material

HDPE

Product Process

Warp knitting machine weaving

Weight

8g-13g/m2

Width

0.18m,0.85,1.05m,1.25m,1.4m,1.5m

Length

1000m,2000m,2500m,3000m

color

white

Use life

3-5 years under normal weather conditions and uses

Advantage

The tensile strength of each monofilament reaches 60N, and the strength of the entire web is> 2500N / M

MOQ

2Tons

Application

Suitable for harvesting and storage of large-scale farms and grassland straw / grass; at the same time, it can also play a role in

winding industrial packaging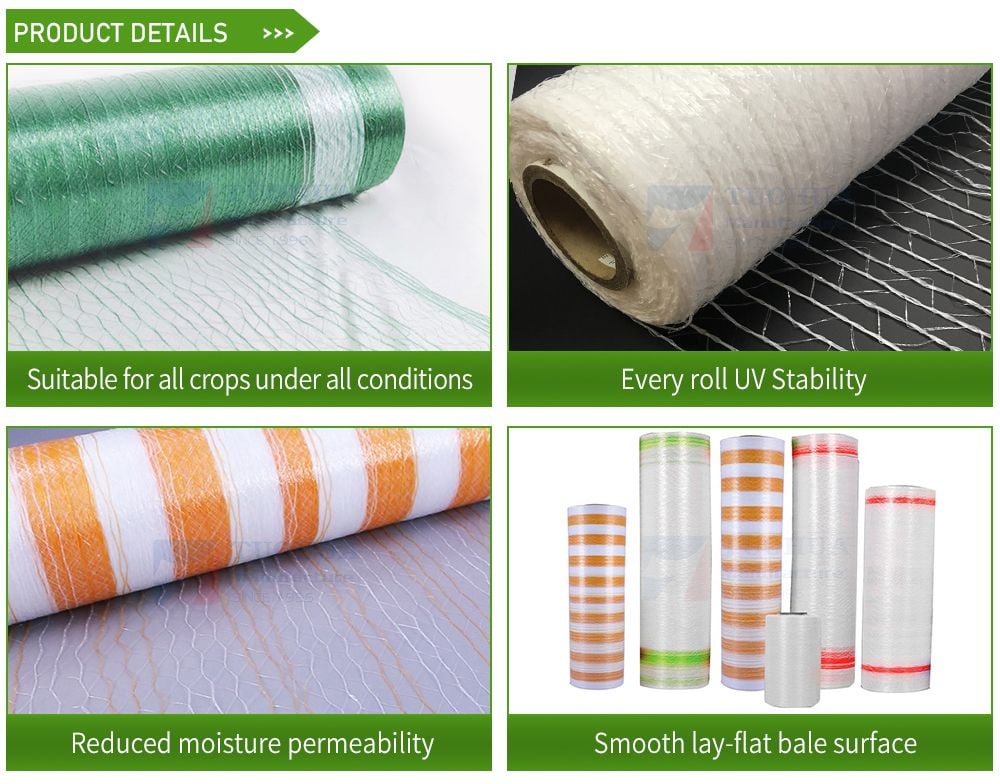 ---
● HDPE Bale Net Advantages

---

● Save binding time: only 2-3 laps can be packed, while reducing equipment friction.
● Strengthen wind resistance, better than traditional hemp rope, can reduce the degree of hay decay by about 50%.
● The flat surface saves time for unrolling the net, and at the same time it is convenient to take off and unload
● This net is designed to provide a higher quality result at a lower cost. Bale net is suitable for all crops (hay, straw, silage) under all weather conditions and enhances water shedding ability.
---
● HDPE Bale Net Package

---