Why Use Construction Scaffold Net Widely?
Nov. 11, 2016
There are two scaffolding board in the market, construction scaffold net is used widely. we do the product introduction. The construction scaffold net is a new type of fire safety scaffolding, widely used in scaffolding outside frame.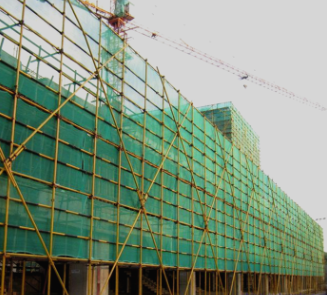 Building scaffolding mesh has some notable features:
1.Security: scaffolding scaffolding net has high strength, can effectively ensure the safety of workers.
2.Low use cost: Life is longer than bamboo fence, greatly reducing the cost of scaffold board.
3.Convenient storage and transportation: The product covers small area, the transportation of products is greatly reduce transportation costs.
4.Environmental protection: instead of wood or bamboo scaffolding, thereby reducing the destruction of forests and bamboo, is conducive to protecting the ecological environment.