Apr. 17, 2020

Our insect netting will keep out:
Cabbage root fly, carrot fly, cabbage white butterfly, pea moth, leek moth, cutworm,onion fly, window mosquito net,mosquito
mesh for windowsleaf miners and many species of aphids.Vegetables or fruit may be covered all the year round from planting
right up to harvest.
Lay flat over the bed allowing enough slack for the growth of the crop, bury the edgesor secure with pegs ensuring there are
no gaps.Covering your vegetables and fruit with our insect mesh netting will protect them from a range of insect pests, birds,
rabbits and the weather.
The net is made of monofilaments that are manufactured with special UV-resistant materials, giving the net durability and
longevity. it has strong tucked selvedges, and is flexible, light, and easy to spread.

| | |
| --- | --- |
| Material | 100% Virgin PP , 70% Virgin PP and 30 % Recycle |
| Weight | 8-100gs |
| Widt | 1-25m |
| Length | 10m , 20m , 100m , 1000m etc |
| Mesh Siz | 20mm*20mm,25mm*25mm,15mm*15m |
| Color | White, Green, Black, Blue |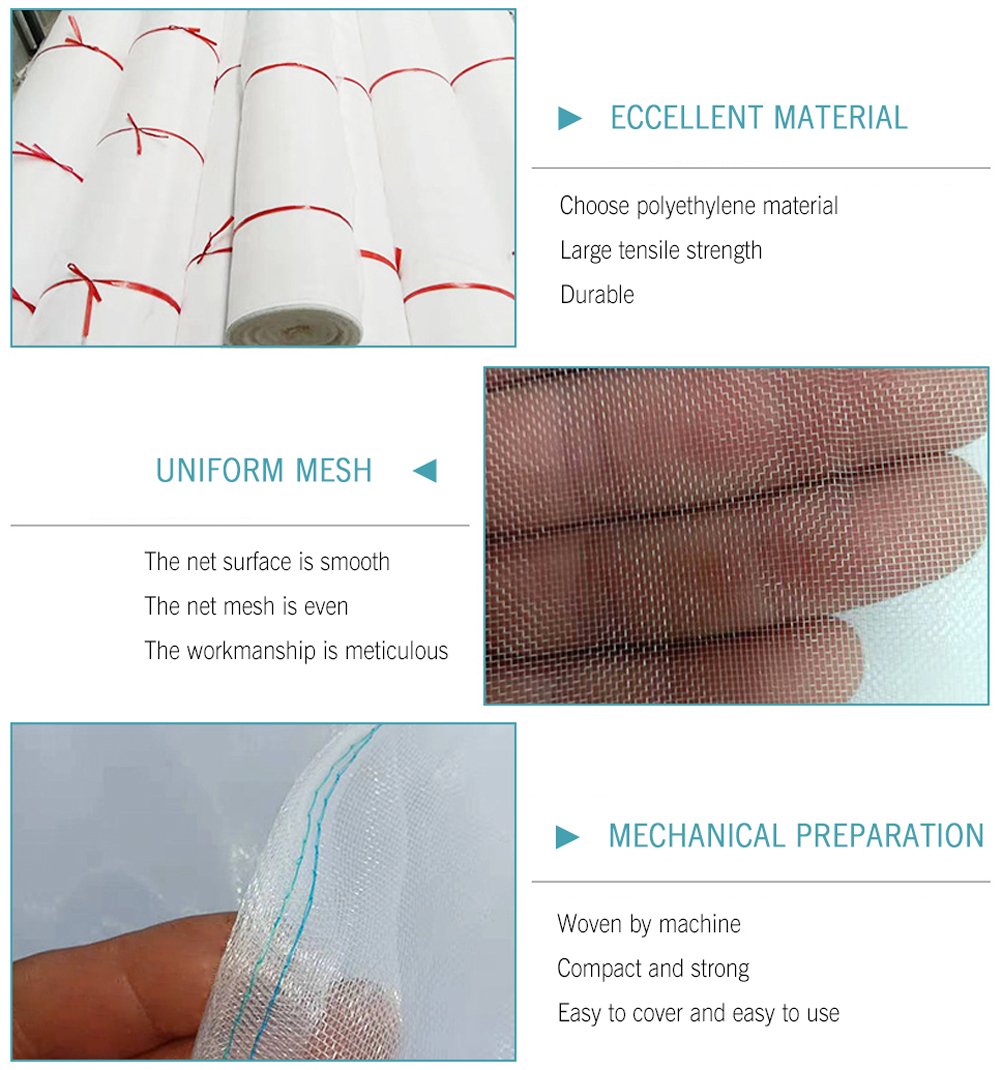 Greenhouse Insect Screen for vegetable nets, the anti insect screen apply for vegetable growth, yield, good ventilated
permeability, can prevent hail, windy, ultraviolet radiation, can prevent insect invasion, for instance, aphids,Coccinella
septempunctta, etc; save the expense of farmchemical.
The vegetable our products belong to green pollution-free food, can sell a good price, general use 3-5 years.