Made up of finest quality raw material, these greenhouse are widely used in hilly area where sunlight is often
minimal and cultivation requires such equipment to survive.
The greenhouse shade sail is reusable, available in black or other colors, variety of product can providing 60%-96% shade
from the sun on hot summer day. The reduced temperature helps protect your special plants.
All the greenhouse shade sails have reinforced edges with grommets that make it easy to attach and remove.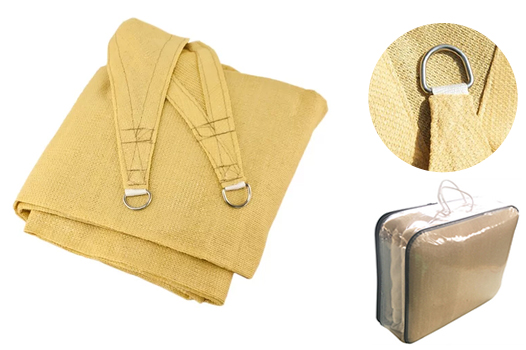 Shade Sail for your deck in backyard, pool and pond, pergola, sandbox, driveway or other outdoor area to protect
against up to 95% harmful UV rays, and make your patio privacy safe, cool and fabulous.
Shade Sail is very easy to be installed.
1) shade for outdoor work area
2) shade for livestock and poultry
3) greenhouse coverings
4) bird netting
5) keep moisture from evaporation
6) better ventilation than woven materials
7) resists chemical sprays