Jul. 29, 2021
Anti Insect Net product Description:
We are professional Insect Net manufacturer with 20 years production experience.
Our Anti-Insects Nets is made of high-density polyethylene raw material with special UV-resistant and making nets durability and longevity. Meanwhile our nets have strong tucked selvedges, and is flexible, light, and easy to install.
Our Insect Nets machine maximum width is 4 meters, but our factory can make many various width 6m,8m,10m,16m,20m,22m,25m,30m etc by sewing stitching.
Length with 50m,100m,200m,300m or required.
Besides, our Insect Nets have various mesh sizes for your choice:
20 mesh - Insect protective garden netting for protection against fruit flies (Mediterranean fruit fly and fig fruit fly), grape moth and Pomegranate fruit butterfly in orchards and vineyards. anti insect screen for vegetable nets is also used for protection against climatic elements such as hail, wind and excess solar radiation.
25 Mesh- Mesh netting insect screen protection against Mediterranean fruit fly in peppers.
40 Mesh- Garden bug netting For partial blocking of whiteflies where ventilation or climate needs do not allow the use of 50 mesh nets.
50 Mesh- Plant protection mesh screens for blocking whiteflies, aphids and leafminer.
75 Mesh- polyethylene UV stabilised insect mesh for blocking whiteflies, aphids and thrips.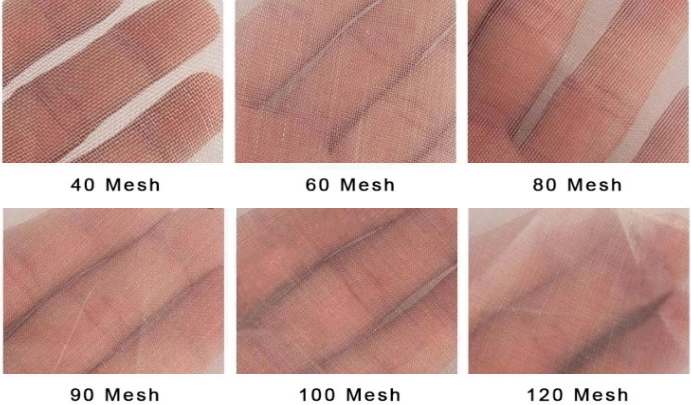 Greenhouse Insect Net Advantages:
Our Insect nets features include high tensile strength, anti-aging,heat resistance,corrosion resistance and water resistance etc.
Anti insect net is ventilated, light-transmissive, non-toxic and tasteless,so more and more popular for farms clients in market.
Insect Nets can prevent common small pests, flies, etc. Is the key technology for producing green and pollution-free vegetables, you can relieved to say Bye bye to pesticide.
Advantages:
1. Insect netting is made of high quality mesh nets with polyethylene material and life times 5 years guarantee;
2. Anti Insect Net works well to protect vegetables, flowers, plants and fruits from birds, moths and insects while letting water, air and sunshine get through;
3. See-through plant netting help check the progress of your plants, is breathable, odorless and flexible;
4. Can be cut into other sizes as needed, prevent UV damage in summer and frost damage in winter, sturdy enough to fold up after one season and reuse.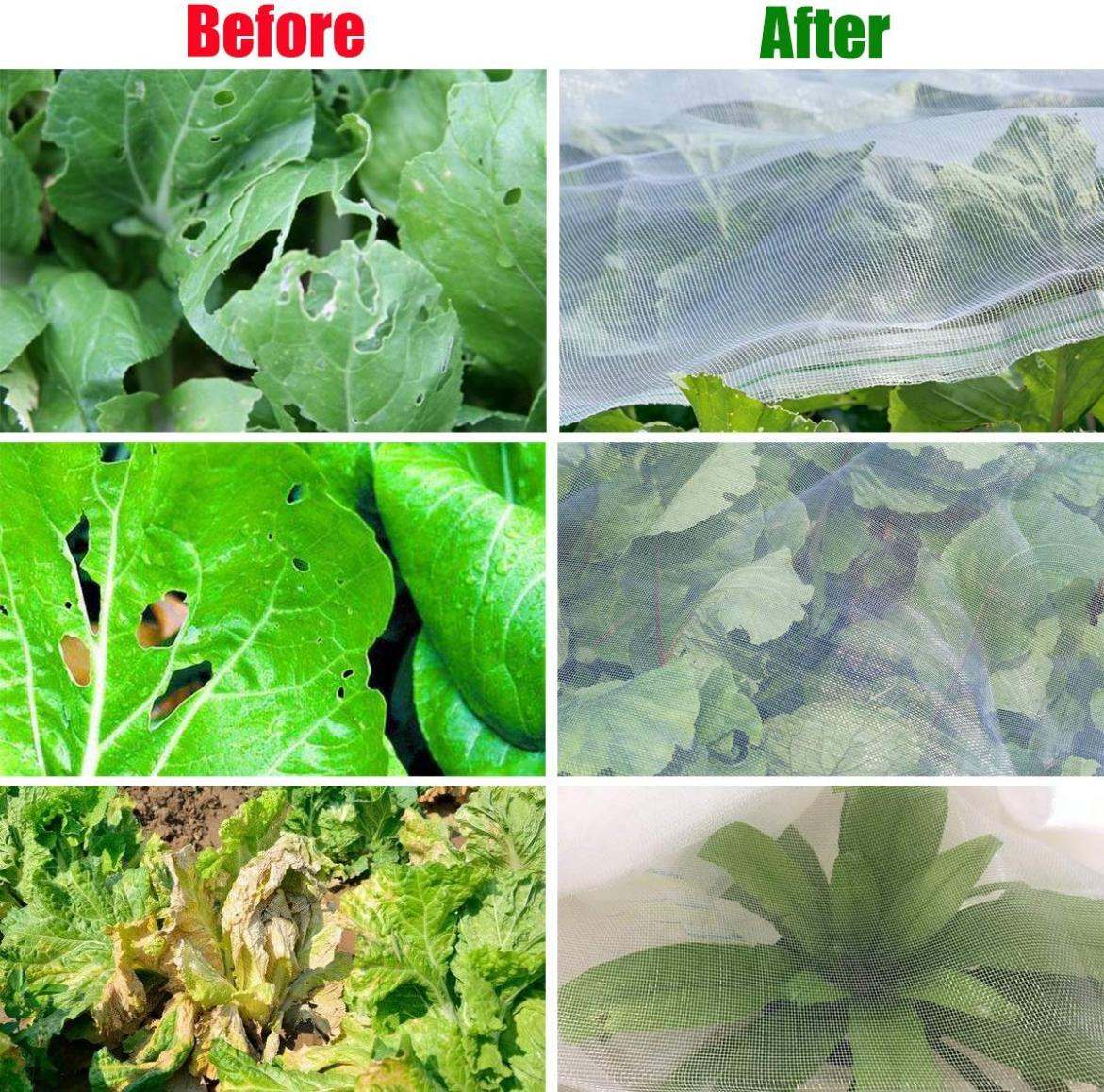 Anti Insect Net Application:
Our Insect Nets always export to clients to protect greenhouse plants,farms vegetables etc. They are ideal for blocking whiteflies, aphids, leafminers and other insects that develop into the nature; broadly found within vegetables, herbs, blossoms and nurseries.
So I will introduce our one of Europe client's application examples as follows:
Insect Net specifications:
Unit Weight : 85 GSM;
Mesh Size:0.6mm x 0.6mm;
Color: White/ Clear;
Size:11m x 50m, 11m x 100m,16m x50m,16m x 100m, 22m x 50m,22m x 100m,25m x 50m etc.
The nets are used in cover farms vegetables include Carrot,romaine lettuce etc, make sure harvest green and pollution-free vegetables.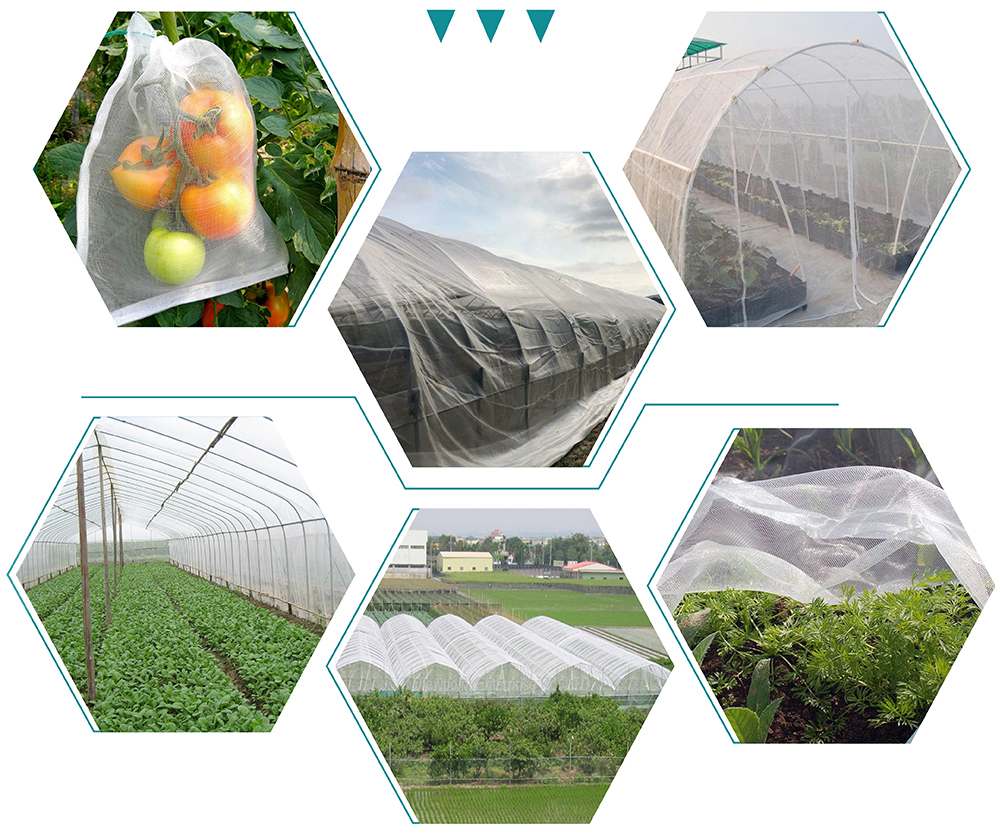 If you are interested in our Insect Nets, please feel free to contact me. I will also introduce more details and give most competitive prices for you. Thanks in advance!