Sep. 01, 2017
The main material type of Tarpaulin is PE, PP and PVC. The three have a very close application areas.
If you have any questions about our products, please feel free to contact us,We have more than 20 years of production
experience, support OEM&ODM,and we support free samples.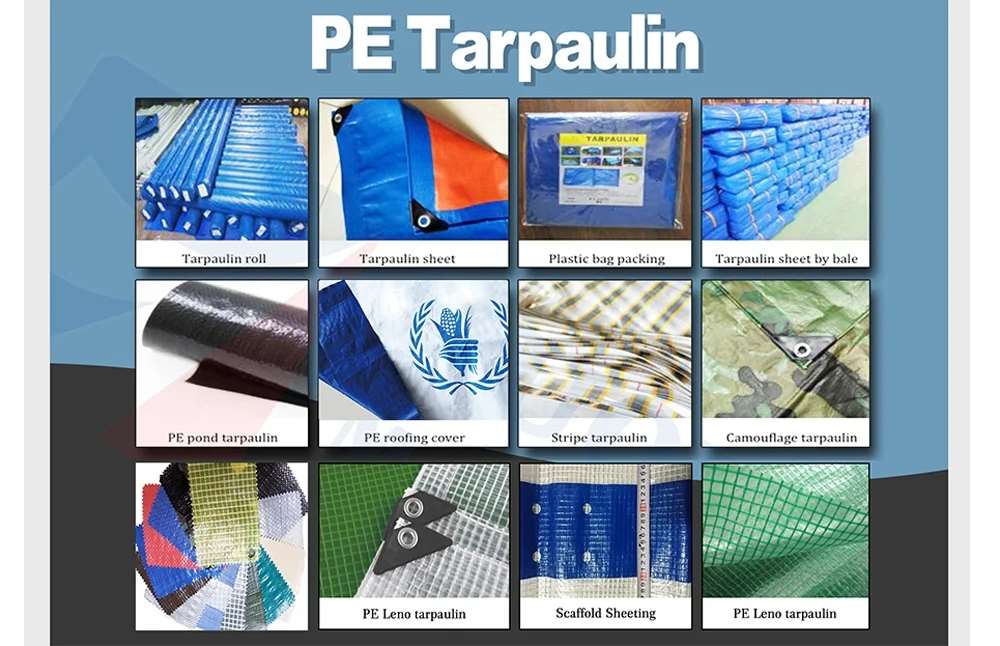 The PP and PE tarpaulin are the same as the daily woven bags on the material. PE and PP tarpaulins are also known
as plastic tarpaulins.When used to make the cover, the textile density is large, the color is diverse and bright, the quality
is lighter, convenient to carry and low cost. While the disadvantage is that the use of life is shorter. The difference between
the two is that PE material has good low temperature resistance but poor performance of high temperature. The PP
material is on the contrary.
PE Tarpaulin is widely used for truck canopy,ship cover and cargo storage or transportation in mineral factories and
ports,also can be used as tents in outside travel and calamities.
PE Tarpaulin is used to cover and protect the goods in the open air and avoid the goods getting wet.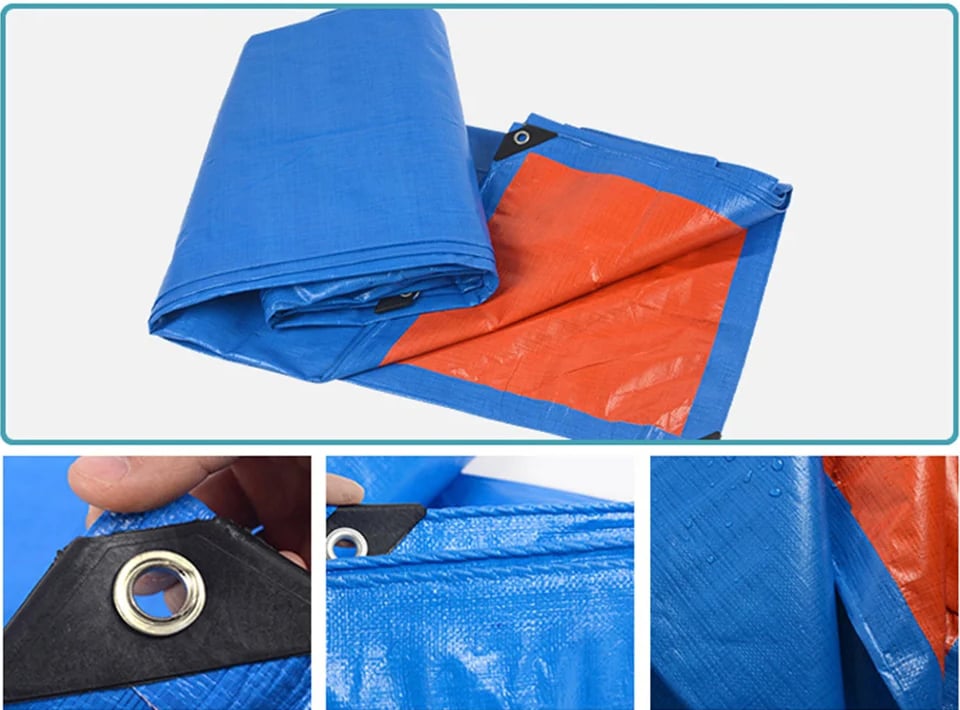 PVC tarpaulin is in polyester yarn or fiberglass wire, PVC coating, on the basis of the grid cloth in order to increase the fire
prevention and waterproof performance, color diversity.
PVC tarpaulins is made of high strength polyester high-strength polyester canvas fabric, coated with polyvinyl chloride
(PVC) paste resin with addition of variety of chemical additives, like DOP, anti-aging and anti-static components, etc..
PVC coated tarpaulin material has been widely used as awnings, truck cover, side curtain, tents, inflatable products,
adumbral materials for building facility and house. The width is from 1.02 m up to 5.10m . The color can be customized
according to customers' requirement. We can produce laminated and coated PVC tarpaulin, for its good flexibility,
excellent tensile strength and tear strength.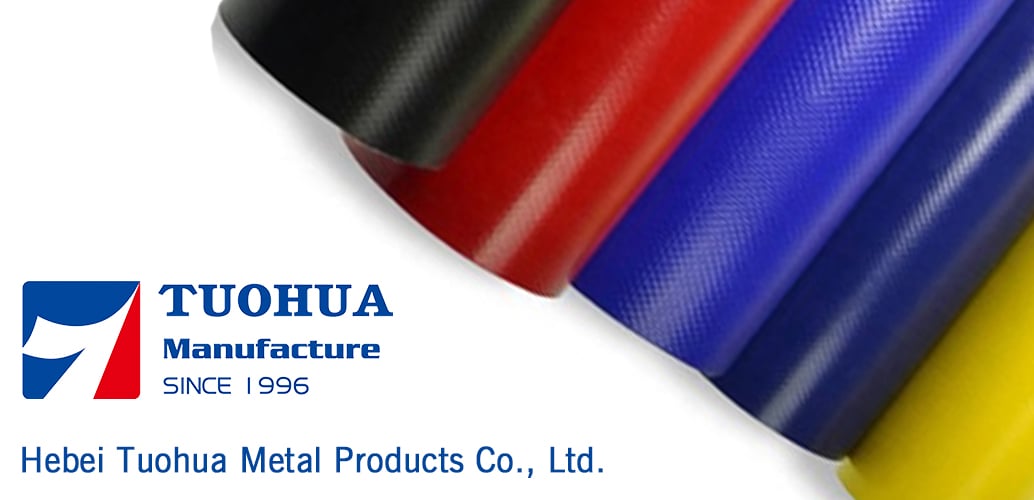 It can be customized on-demand quality relative to the PE and PP tarpaulins. Its advantage is that use fixed number of year
is far greater than the PE and PP tarpaulins, prices are relatively high.