Do you know anything about greenhouse woven film
Mar. 18, 2023
Hdpe garden/vegetable/agricultural/fruit greenhouse woven film
Woven Polyweave film is constructed from a commercial grade of woven UV stabilised polythene clear "fabric". Polyweave is a three layer laminated product with the centre woven mesh providing a high strength tear resistant.
Our greenhouse woven film poly can be cut to any length. If the length you need is not listed please contact us for a quote.

FEATURES:

* Extra tough 12 mil thickness
* Made from reinforced polyethylene (RPE).
* Woven
* UV Stabilized
* Resists extreme weather such as wind and hail.
* Naturally diffused which prevents shadowing.
* Retains over 80% strength after 7 years
* 82% light transmission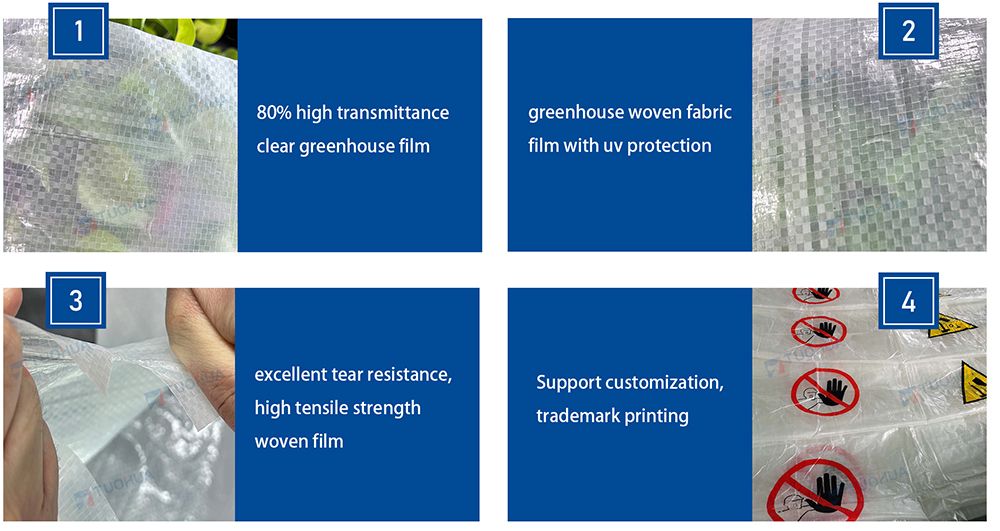 ● Greenhouse Woven Film Specification
● Greenhouse Woven Film Packaging and Loading

Woven fabric film will be packed in bale/roll with plastic bag package.
20'GP Load around 14 Tons ,
40'HQ Load around 26 Tons.