Apr. 21, 2021
Proper light intensity and temperature are necessary conditions for plant growth.
Generally speaking, the stronger the sunlight, the higher the temperature. In order for plants to spend the summer
safely, they can only make trade-offs between temperature and light intensity. Usually choose to increase the shade,
and reduce the temperature by increasing the shade or the number of layers of the shading net. For example, the
production of Impatiens in New Guinea generally does not require shade or only a layer of 50% silver shade netting.
However, it is necessary to add a layer or even two layers of shade netting to lower the temperature during the hot
summer season.

Pay attention to the following 2 points when using agriculture shade net:
1. For general flowers, the silver shade net price is better than the black shade net.
2. It is recommended to increase the number of layers of the shading net instead of directly replacing the shading
net with a high shading rate. At the same time, the price of shade net is recommended to combine fixed shade net
and open shade net. In this way, it is flexible and can be opened in time when the temperature is relatively low in
the rainy day or in the morning and evening, so that the plants can adjust the light under different temperature
conditions, which is beneficial to the growth of the plants.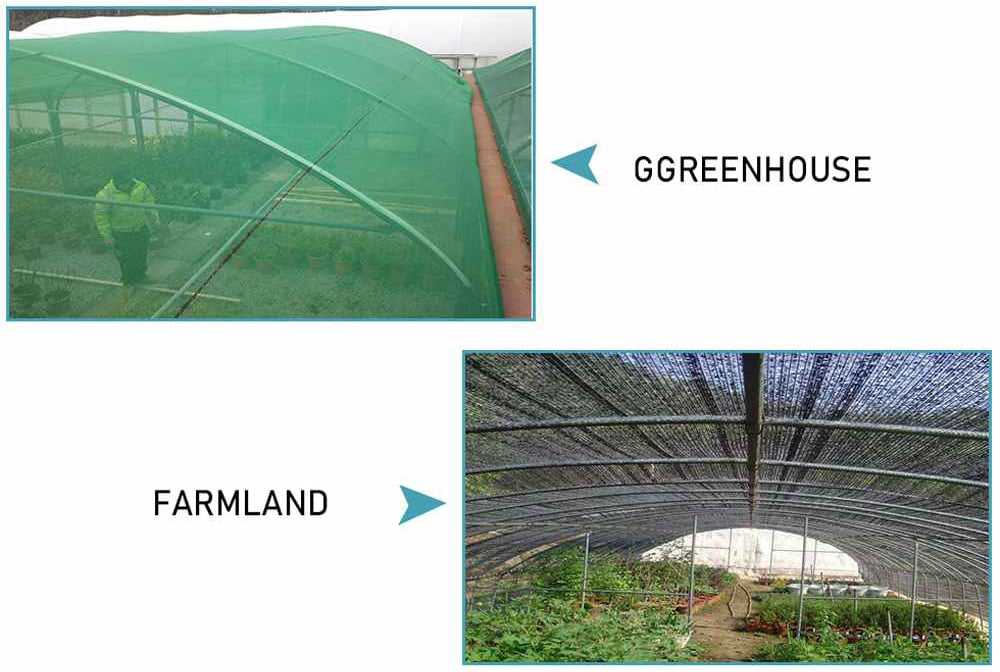 Tuohua green shade netting feature:
100% virgin HDPE with UV woven agricultural sun shade net, knitted flat or mono green or balck Polyethylene.
Sun shade net is used to protect plants from direct sunlight and offers superior ventilation, improves light diffusion,
reflects summer heat and keeps greenhouses cooler. Tuohua manufactures both woven and knitted net for sun
shade. The plastic shade net is made of High Density Polyethylene or Aluminum tape with UV resistant stabilizers,
which enables our nets extremely durable, tear-resistant and long life span. After covering, the sun protection net
can block light, rain, heat insulation and cool down. It also acts as a warming and moisture barrier in spring and winter.
Our sun protection net for plants has shading capabilities ranging from 35% to 95%, making it possible to adapt the
system to crop growth requirements.
Our greenhouse shade netting is easy to install and remove, which can be put to a variety of uses in tunnels and
horticultural greenhouses, and outdoors under the framework.