Waterproof shade sail
Dec. 25, 2019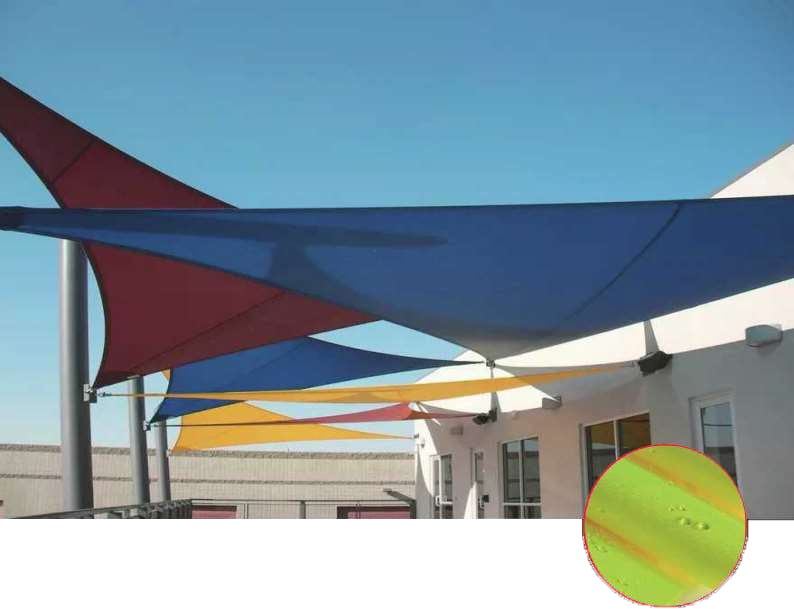 Shade sail is made of polyethylene (HDPE) material by adding UV stabilizers and anti-oxidants.
·Using shade sail made of HDPE(High density polyethylene)material has high sunshade rate and anti ultraviolet effect.
·Using shade sail made of polyester can prevent ultraviolet and water better.
1)Service life:More than 5 years.
2)Shade rate:95%.
3)shade sail colors:15 general colors to choose from(Customizable). 4)weight:150-350g/㎡(Customizable).
5)Product size:
Triangle:3*3*3m 3.6*3.6*3.6m 5*5*5m Rectangle:2*3m 2*4m 3*4m 3.6*4.8m 4*6m Square:3*3m 3.6*3.6m 4*4m 5*5m
Note: the shade sail dimensions can be customized according to the customer's requirements.
6)Stainless steel triangle ring or "D" ring at the corners.