Shade Net is a product using the high density polyethylene as raw material,adding a certain proportion ofcolor master batch wire drawing extract weaving.
Shade Net has many usages, such as:

- Against sunshine in greenhouses and film tunnels
- Grains collection in horticulture and forestry
- As a protective material in sport centers and pools
- As a protective material and sunshade in construction area
Summer, Keep from the heavy sunshine and the rain down the high temperature and keep the inside damp nodry ,protection against insects.
Winter,Keep the inside warm.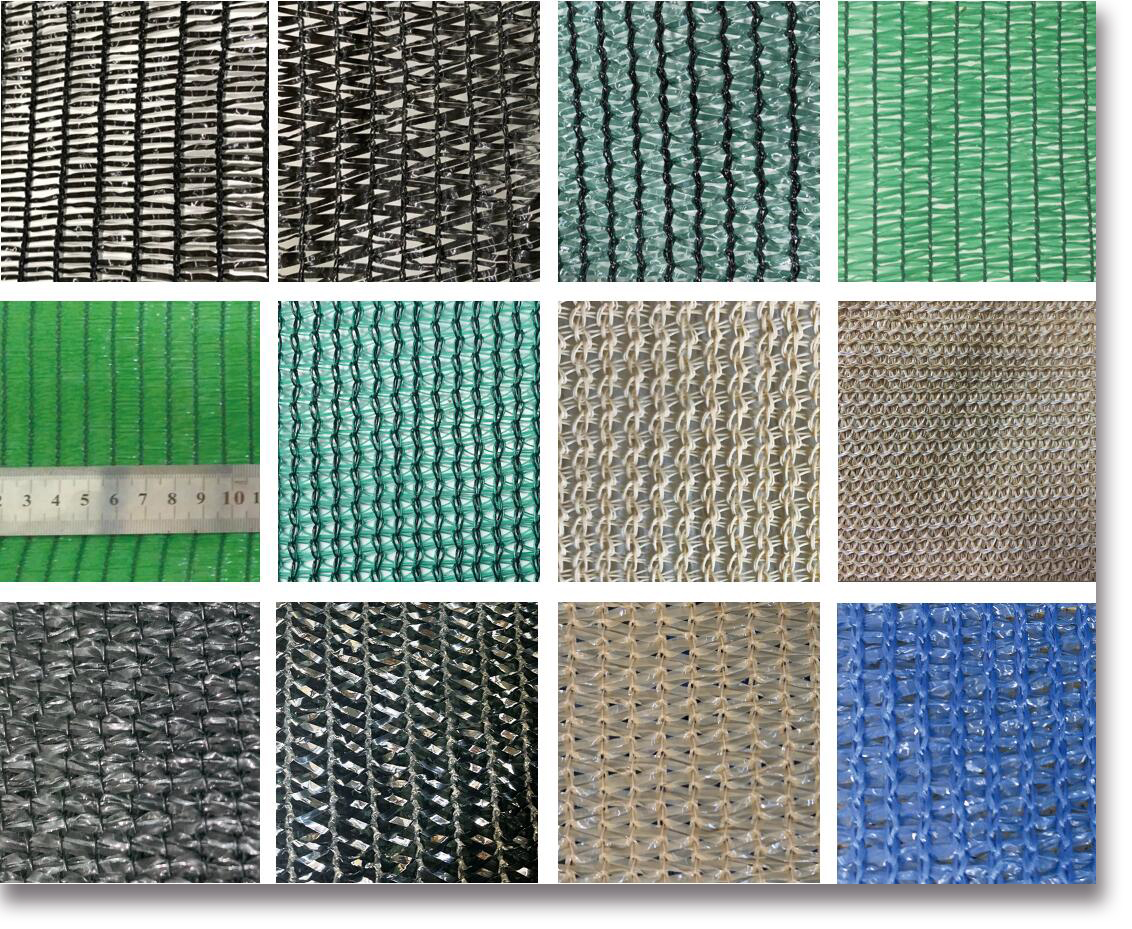 ---

Shade Net is made of polyethylene (HDPE) material by adding UV stabilizers and anti-oxidants. HDPE sunshade net has the characteristics of lightweight, high-strength, anti-aging, large-area coverage and it has the ability to adjust control environment, optimizing climate and improve plants in the growth of adverse climate conditions.
Shade Net is mostly used in agriculture as ventilate shade net for greenhouse, offering the features of light reflection and transmission , breath freely, long usage life and stable performance

---


---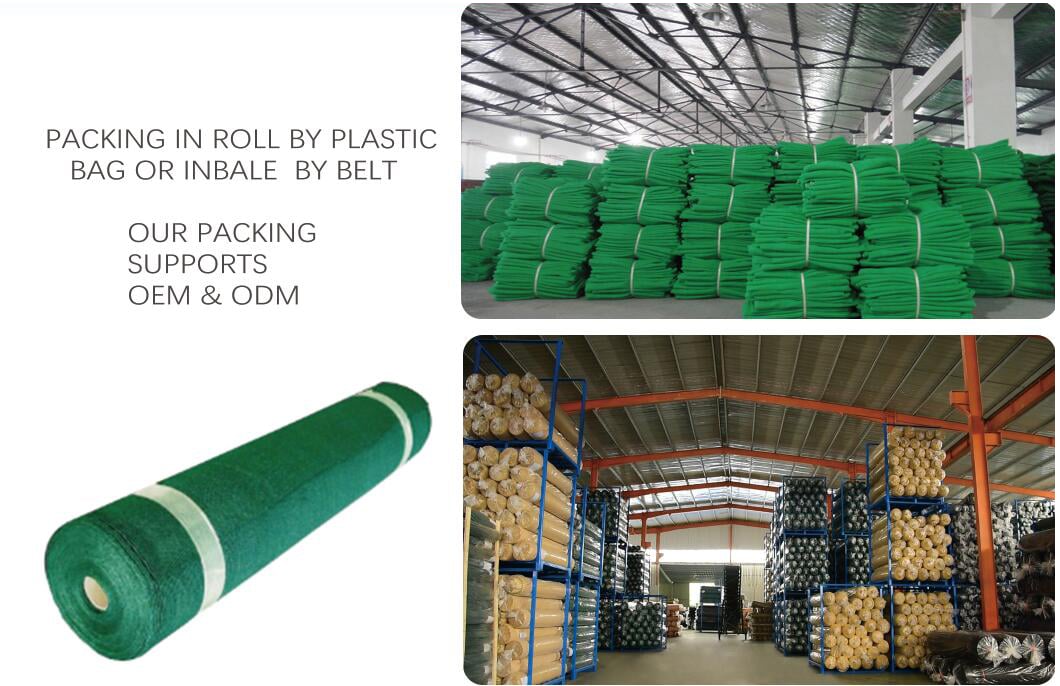 ---

· We regard quality as basic factor for Enterprise development.
· From the raw materials to the final product, we are committed to quality, innovation and desire to go beyond the
need of customers. The daily production capacity is 12 MTS.
· We have strict quality control system, all products will be checked carefully at least 3 times (During the production,
finished production and before loading by QC), which enables us to guarantee total customer satisfaction.
· Meanwhile, we keep communication with customers in time which enables us to guarantee customer satisfaction.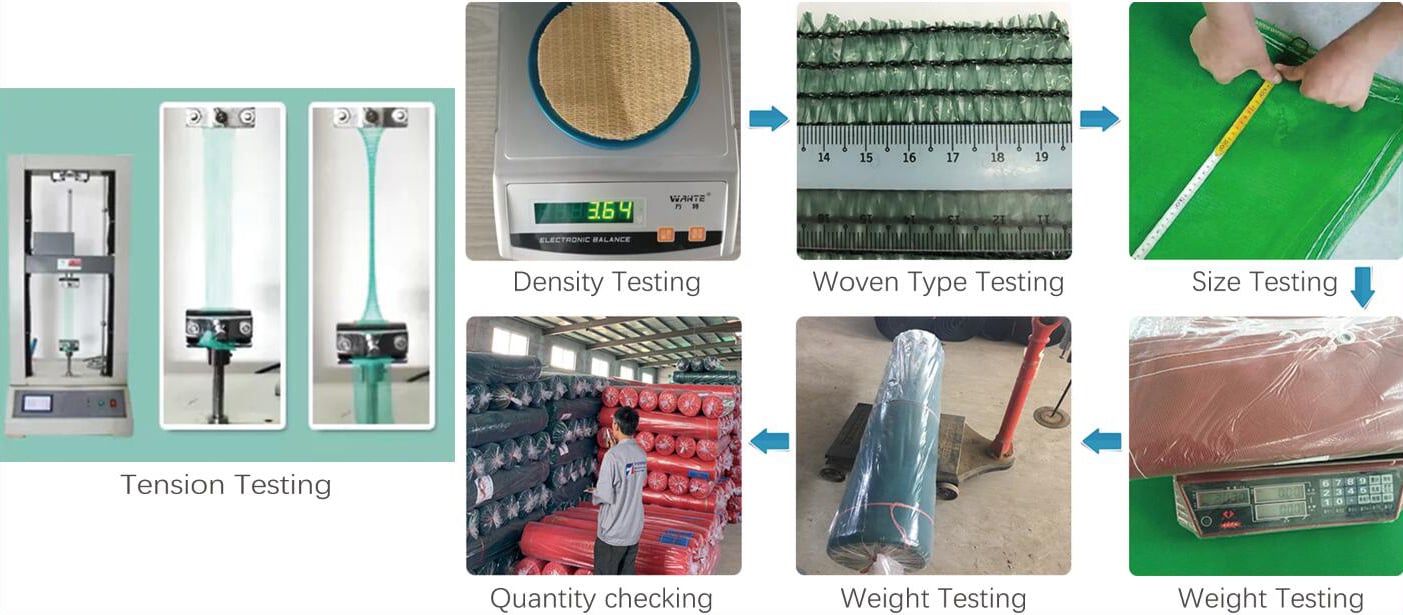 ---

Shade Net Advantages:
1.Horticultural: sheds and greenhouses' sunshade in outside.pe sun protection mesh provides crops plant vegetable cool.
2.Animals feeding: uv block sun shade mesh used in feed lots,chicken farms,raschel shade net provides animals with ventilational and cool shadow circumstances.
3.Aquaculture: net shade makes an appropricate water temperature in order to feed abalone,shellfish,aquarium fish and so on.
4.Public areas: green shade netting fits to leisure greenhouses,children's playgroud,parking lots,swimming pools,beaches.
5.Heat insulation on roof: black shade nets lower the temperature of the steel structual plants,the housetop,and the wall facing west.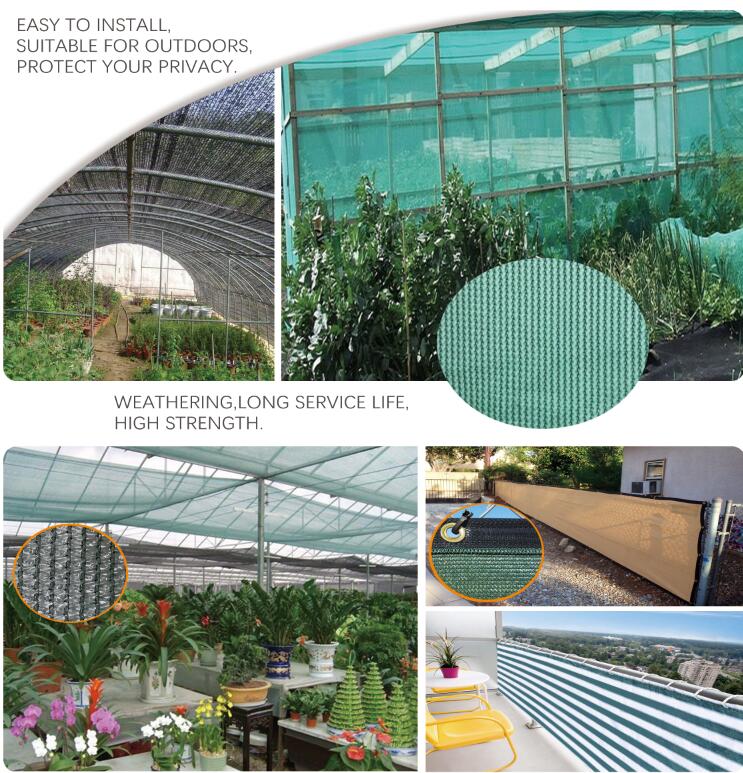 ---

As 23-year manufacturer and exporter ,We have professional and stable suppliers of raw materialsso based on the
same quality, we can always get lower prices of raw materials.
· 3 sets of wire drawing machines,2 sets of drawing flat wire machines. Production capacity: 12tons/day
· 4sets of 4m Netting machines for round wire, 10sets of 6m Netting machines for round wire, 4 sets of Netting
machines for flat wire, Production capacity: 12tons/day
· 15 sets of sewing machines, Production capacity :3000pcs/day
· 6 sets of eyelets nailing machines, Production capacity :3000pcs/day
· 3 sets of rolling packing machines, Production capacity :500rolls/day
The Best Cost Control and Strict Production Management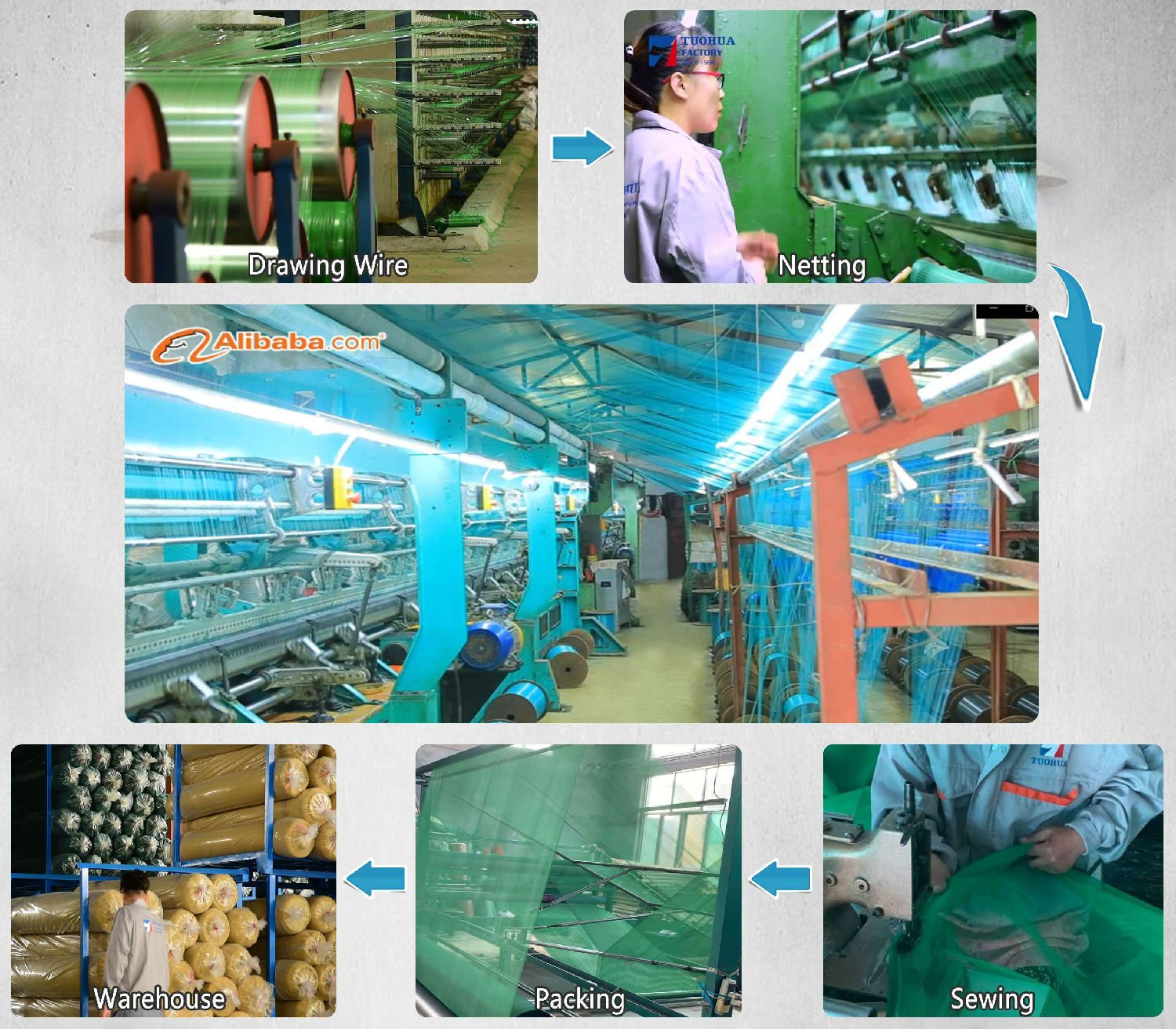 ---

· We have 1000m² warehouse to store Raw Material of shade net
· We have specific manager to manage the raw material warehouse of shade net
· New Material and Recycle material is stored separately
· All shade net raw material bags are packed by pallets to prevent the damage from moisture
· the raw material quantity of shade net network is not less than 200tons to ensure production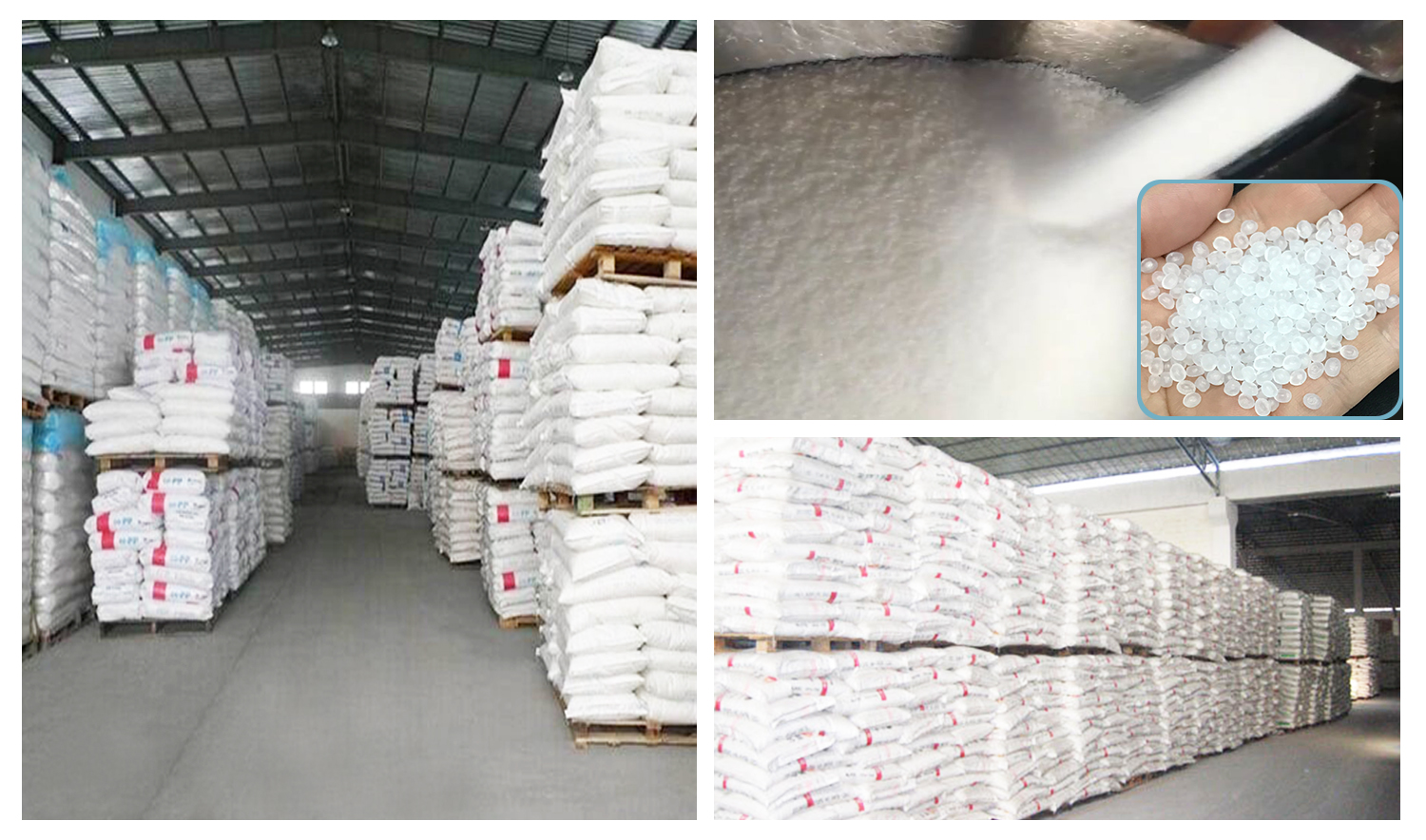 ---

Warehouse Management
· TuoHua have more than 5,000 sqm warehouse to stock goods
· we have professional warehouse management system, not only keep clean and dry, but also ensure the packing
· All the goods stock respectively according to different orders
· As long as the goods exceeds 3% of the damage, we will conduct full inspection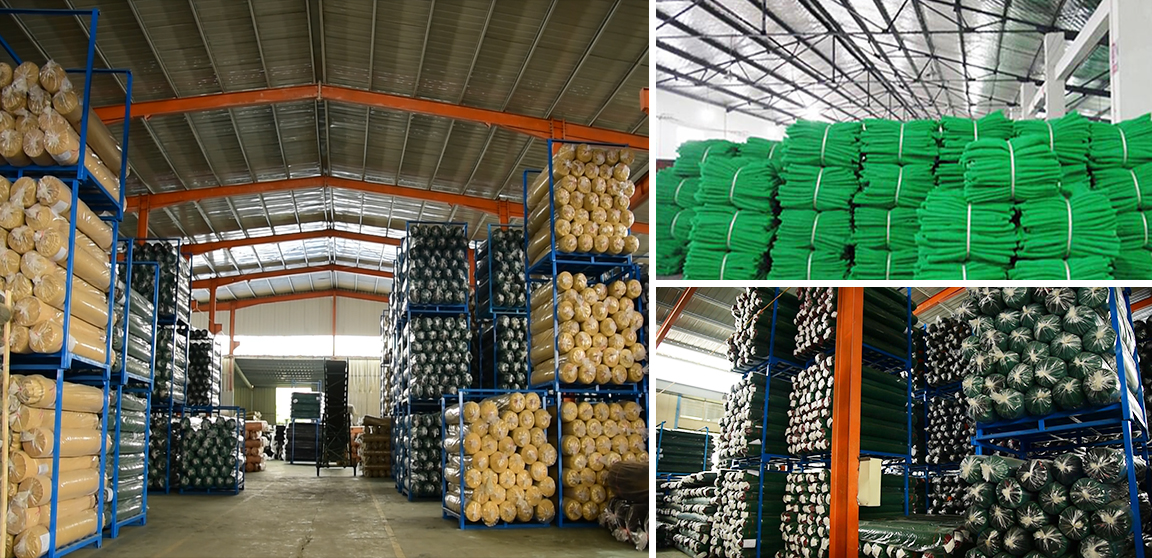 ---

· We check the shade net container clearly to ensure it without any damaged or damp
· We have own logistic team to ensure the lowest freight charge and port charge
· We guarantee the maximum quantity of goods can be loaded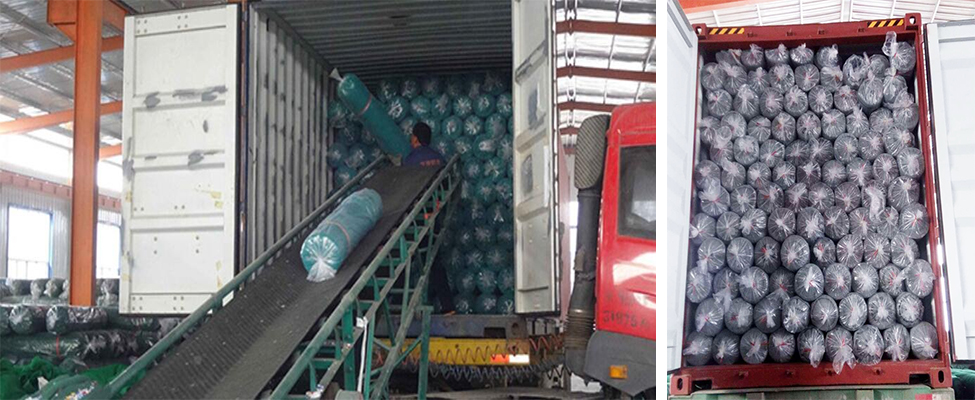 ---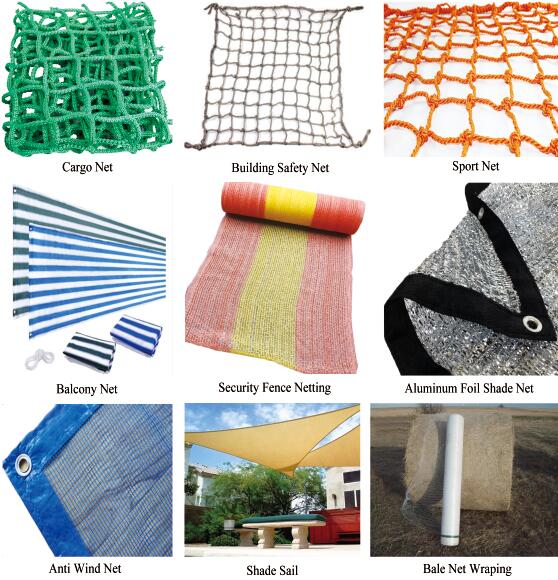 Hebei Tuohua Metal Products Co.,Ltd

Tel:+86-18632802615 /Fax:+86-311-80980025
Whatsapp:+86 18632802615 / QQ:2270307746
Skype:helen.tuohua
Email:sales@wiremeshofchina.com
We are honest to build long term business cooperation with you,Pls fell free to contact with us anytime