---
● Plant Support Net Description

---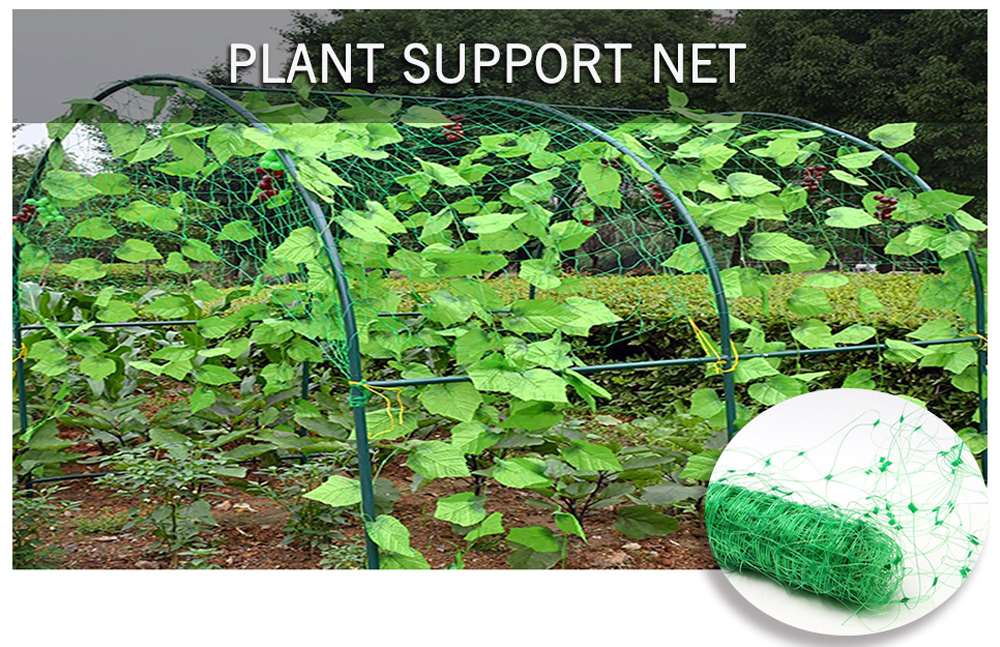 ● Plant sport netting also named plant climbing net, cucumber net, plastic climbing net, Is a solid versatile plasti mesh, designed to climbing plants or vegetables to grow up, to provide vertical support and horizontal support.
● Feature: Strength, creep, corrosion-resistant, anti-aging.
● Vertical support: to support and encourage the vines vegetable crops, including crop and lateral peas, runner beans, cucumbers, squash, zucchini, tomatoes, sweet peas and clematis provide support growth.
● Horizontal support: mainly used to support the growth of flowers, including continuous layer daisy, delphinium,freesia, carnations or vegetable crop beans, net increased network stability and support of the child.
● If you have any questions about our products, please feel free to contact us,We have more than 20 years of production experience, support OEM&ODM,and we support free samples.
---
● Plant Support Net Specification
---
| | |
| --- | --- |
| Name | Plant climbing net, cucumber support net |
| Material | 100% virgin pp with uv protection |
| Net Weight | 8~11g/sqm |
| Mesh Hole | 150 x 170mm, 100 x 100mm, 150 x 150mm, 130 x 130mm, 200 x200mm... |
| Color | white; green; black (as per required) |
| Width | 1-2m |
| Roll Length | 10m, 30m, 50m, 100m, 500m, 1000m. |

---
● Plant Support Net Application
---
● Improves phytosanitary conditions.
● Protected against UV degradation, extremely strong, manufactured out of bi-oriented polypropylene to increase its strength so it can support the weight of vegetables and foliage even under strong wind conditions.
● Improves the photosynthetic efficiency as it increases solar exposure.
● A vertically supported plant will be less exposed to accidental damages by workers passing by, therefore increasing the life expectancy of the plant and the number of cuts it can produce.
● Increases aeration, and this decreases humidity related diseases and fungi.
● It allows better penetration of sprayed agrochemicals among its leaves.
● Facilitates pruning, and harvesting. Increases fruit size and quality as well as the physical appearance.
● Increases the plantation density, improving the flowering and pollination rate.
● Decreases pathogen mechanical transmission by workers.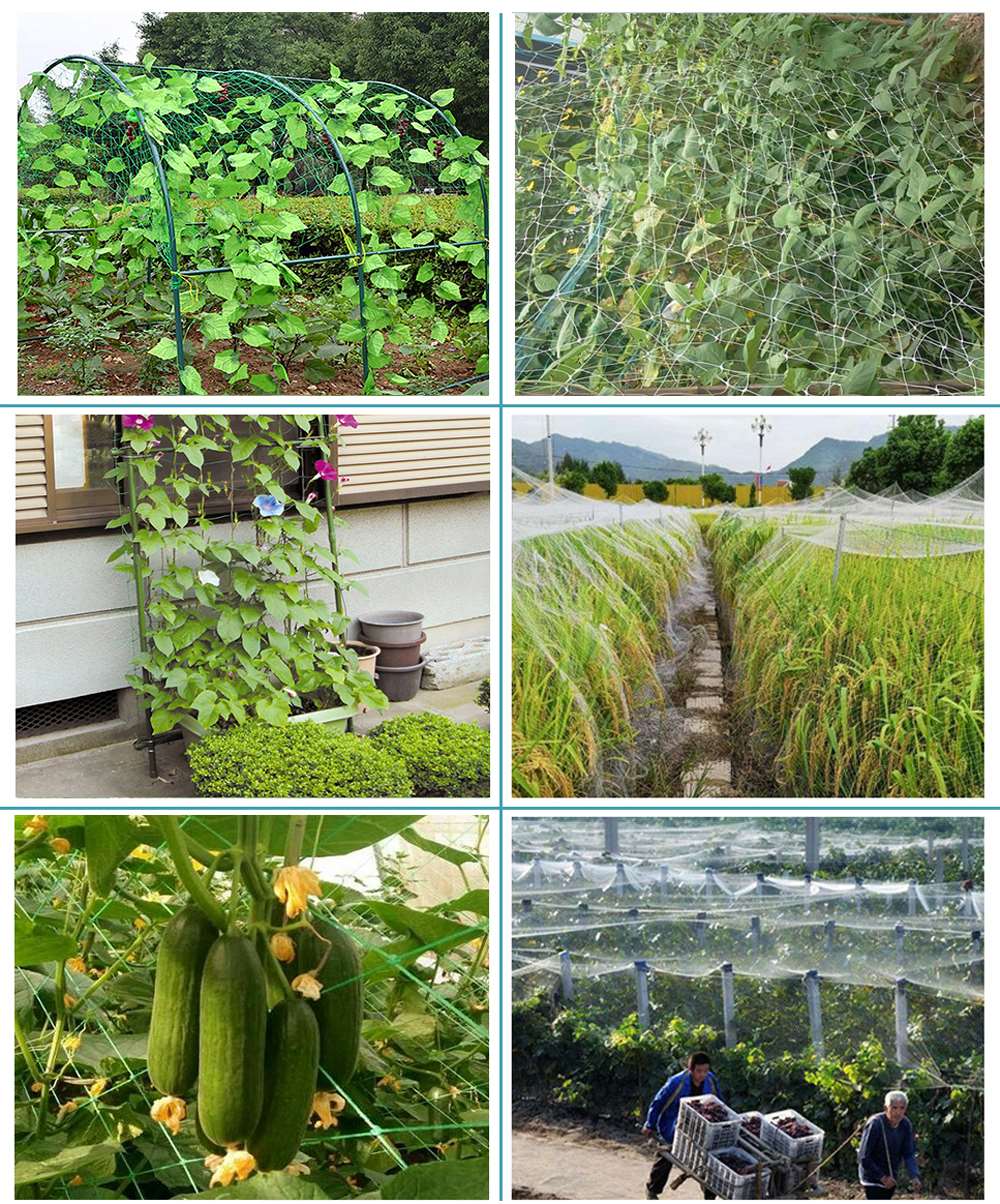 ---
● Plant Support Net Loading
---
● We check the container clearly to ensure it without any damaged or damp when loading.
● We have own logistic team to ensure the best freight charge and port charge.
● We guarantee the maximum quantity of goods can be loaded.

---
● Plant Support Net Production
---
As 23-year manufacturer and exporter, We have professional and stable suppliers of raw materials so based on the same quality, we can always get lower prices of raw materials.
● 3 sets of wire drawing machines,2 sets of drawing flat wire machines. Production capacity: 12tons/day
● 4sets of 4m Netting machines for round wire, 10sets of 6m Netting machines for round wire,
● 4 sets of Netting machines for flat wire, Production capacity: 12tons/day
● 15 sets of sewing machines, Production capacity :3000pcs/day
● 6 sets of eyelets nailing machines, Production capacity :3000pcs/day
● 3 sets of rolling packing machines, Production capacity :500rolls/day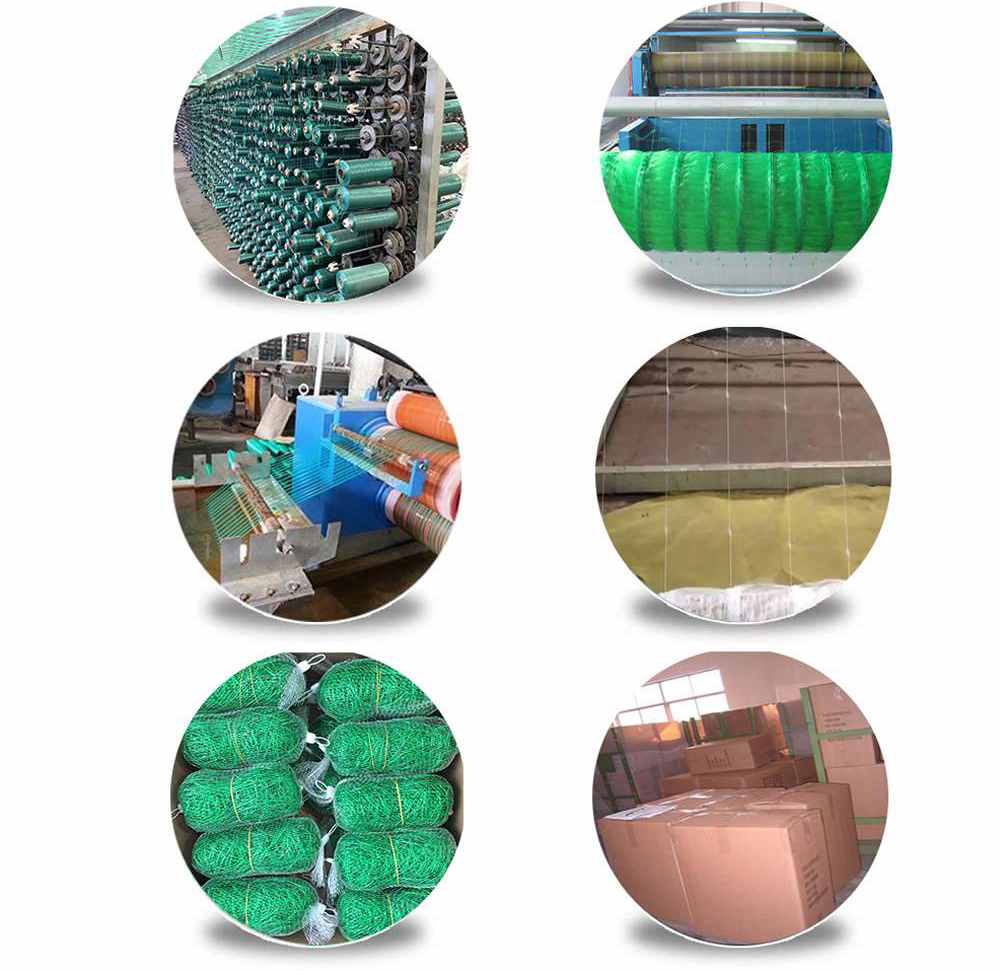 ---