---
● Trellis Netting Description

---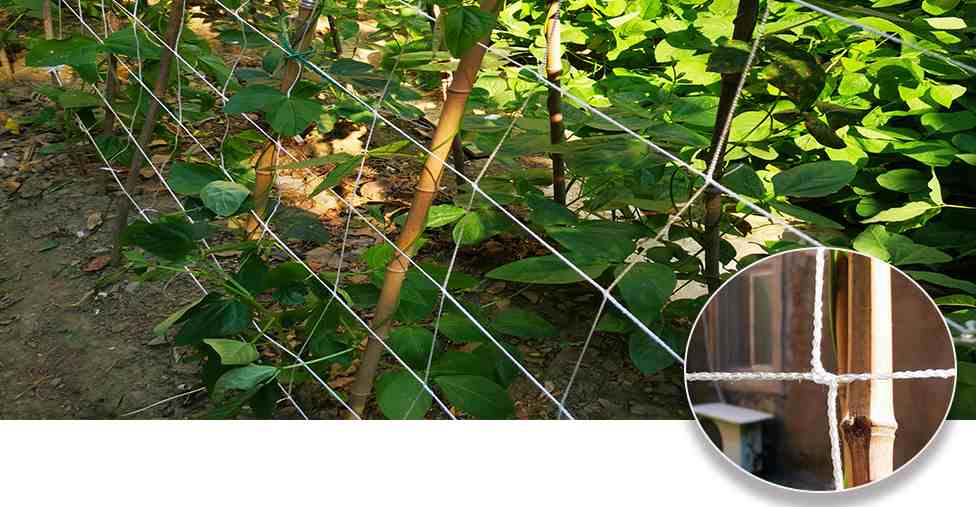 Plant trellis netting also named plant climbing net, cucumber net, plastic climbing net, Is a solid versatile plastic mesh, designed to climbing plants or vegetables to grow up, to provide vertical support and horizontal support.
Our heavy-duty Nylon trellis netting is ideal for growing tomatoes, peas, cucumbers and other vining plants.
Feature: Strength, creep, corrosion-resistant, anti-aging.
Vertical support: to support and encourage the vines vegetable crops, including crop and lateral peas, runner bears, cucumbers, squash, zucchini, tomatoes, sweet peas and clematis provide support growth.
Horizontal support: mainly used to support the growth of flowers, including continuous laver daisv. delphinium, freesia, carnations or vegetable crop beans, net increased network stability and support of the child.


---
● Trellis Netting Specification

---
---
● Trellis Netting Feature

---
● 5*350 Feet (Height * Length) with 6*6 inch square mesh.

● Made by non-toxic material, environment-friendly, safety first for yourself, family, pets and anyone who touch it.
● Reusable after harvest. Soft yet heavy-duty polyester, cut it to any size to fit your grow plan.
● A classic mesh size to leave enough space to let your plant pass through yet providing a holding support.
● Good for grapes, tomatoes, peas, cucumber, medical plants etc.
● Simply tie the net and cut it to your sizes, used for grow tent, greenhouse, A-frame, any horizontal or vertical growth.
---
● Trellis Netting Package
---